RWBY has a wide range of tabletop and video games based on it, spanning from deck building games to a range of mobile games to RWBY: Grimm Eclipse, a fully-fledged video game release on most major platforms.
Grimm Eclipse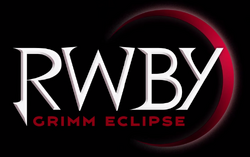 RWBY: Grimm Eclipse is an official RWBY video game developed by Rooster Teeth, originally created by independent developer Jordan Scott.
Grimm Eclipse is a co-operative survival-based action role-playing game. Scott cites the games Kingdom Hearts, Devil May Cry, Final Fantasy, and Mystic Heroes as inspirations for the gameplay mechanics of Grimm Eclipse. The official website also names Dynasty Warriors and Left 4 Dead as influences.
A demo version was independently released on April 1st, 2014 and quickly received widespread recognition from other fans. Less than 24 hours after the public release of the game, Scott was contacted by Monty Oum and brought into discussions to develop the game for Rooster Teeth.[1]
The game was released for PC on July 5th, 2016[2] while the Mac version was released on October 13, 2016.[3] The PlayStation 4 and Xbox One versions were simultaneously released on January 17, 2017.[4]
It was announced on March 25th, 2021[5] that the game would be brought to Nintendo Switch on May 13th, 2021. This version includes all DLC that has already been released, and will also include the Volume 7 outfits.
Unnamed RWBY Video Game 2021
On September 16th, 2020, it was announced on RTX@home 2020 that a new unnamed RWBY game will be released in 2021. The game will be available on console and PC from WayFoward and Arc System Works.[6]
Mobile Games
There have been a range of different video games released on mobile platforms.
RWBY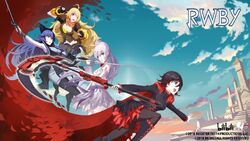 The officially licensed mobile game of RWBY features an original story set around the events of Volume 3. It was released for IOS, Android, and PC on May 10th, 2019 in Mainland China, Hong Kong, Taiwan and Macau. On December 31st, 2019, the game ceased development and was shut down.
RWBY: Amity Arena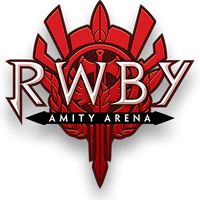 RWBY: Amity Arena is an strategic duel mobile game developed by Rooster Teeth and game designer, NHN Entertainment. The mobile game was announced on April 25th, 2018,[7] and released on October 25th, before the premiere of Volume 6 on the 27th.[8] A Closed Beta Test happened in July.[9]
On May 25th, 12 characters were revealed to be released in the game: Team RWBY, JNPR, Sun Wukong, Penny Polendina, Qrow Branwen and Emerald Sustrai.[10] On June 1st, it was confirmed that the upcoming game will be a free mobile app, with an early playtest featured at the E3 2018 event.[11][12] On June 18th, 2018, it was mentioned that a team of artists worked on the character art designs for the game.[13] On June 25th, 2018, it was announced that the game would be featured at the Anime Expo 2018.[14] On December 27, 2020, it was announced that RWBY: Amity Arena would be shutting down.[15] On January 28, 2021, at 9:00 PST, the game's servers closed and the game was shut down.
RWBY: Crystal Match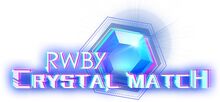 RWBY: Crystal Match is a puzzle game developed by Rooster Teeth. The mobile game was announced on June 24th, 2019.[16]
On June 26th, 2019, a demo version of the game was featured for the first time at Anime Expo 2019.[17]
The game was released on iOS in Australia on August 1st, 2019.[18] It was released to all other markets on August, 12th, 2019.[19]
Tabletop Games
RWBY Deckbuilding Game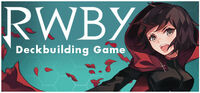 The RWBY Deckbuilding Game is an official virtual collectible card game developed by 80Arcade and published by Rooster Teeth Games. It was released on February 14th, 2019. The servers for the game were shut down by the end of April 2020.[20]
RWBY: Combat Ready
RWBY: Combat Ready is a board game developed by Rooster Teeth and game designer Arcane Wonders.[21] The board game was announced on September 15th, 2017.[22] A Kickstarter campaign for the game began on September 27th, 2017 and ended on October 30th, 2017.[23]
The game is a cooperative board game for 2-5 players. According to the game's description on the Rooster Teeth Store, "Before each game, players choose a scenario to play from the scenario book. Each scenario will have them fighting one or more battles. Battles are against a particular villain, with a particular set of rules, and may include one or more objectives. No two battles are ever the same!"[24]
References
Community content is available under
CC-BY-SA
unless otherwise noted.